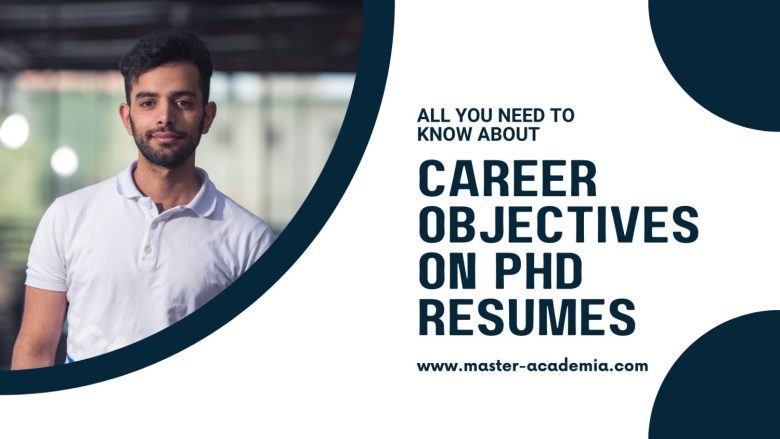 When you apply for an academic job, you may wonder whether or not to include a career objective on your resume. This post answers common questions about career objectives on academic CVs, and helps you to create your own career objective for a PhD application.
Disclaimer: This post may contain affiliate links, which means I may earn a small commission if you make a purchase using the links below at no additional cost to you. I only recommend products or services that I truly believe can benefit my audience. As always, my opinions are my own.
Contents
What is a career objective on a resume?
A career objective on a resume is a short statement that summarises who you are, and your most relevant experience. Additionally, it often contains a short description of what you are looking for, or why you are suitable for a specific job.
Typical resume objectives sound like this:
As a driven professional with ten years of experience in marketing, and a track record in acquiring high-profile customers, I am looking to develop and apply my skills in a fast-paced environment.
Career objectives are a popular element on CVs in many sectors. They can help applicants to stand out. And they can help potential employers to assess quickly whether the applicant's profile fits to the open job position without skimming through the whole CV.
Do I need a career objective on a PhD resume?
Anyone applying to an academic job knows that things generally work slightly differently in academia. Resume objectives often sound very business-like. This begs the question: Are career objectives expected on academic CVs?
The short answer is: no, not necessarily.
A career objective can be useful on a resume, for instance for a PhD application. However, academic CVs are usually not expected to have a career objective.
The reason is simple: Academic CVs differ quite a lot from conventional CVs. Standard academic CVs typically don't include a career objective.
Ultimately, the choice is yours: If you think a career objective will benefit your application, go ahead and include one. For instance, if you apply for a PhD position, you may not have a lot of information (such as publications) to fill an academic CV. In that case, you can go for a more conventional format and include a career objective.
If you opt the conventional format, make sure to consider some professional academic resume examples and build the sections accordingly. These samples can help you create different sections and display the essential skills in each.
However, be cautious: Some websites offer 'attractive career objectives for PhD resume ideas'. If you critically assess the provided suggestions, you will realize that the authors of these career objective ideas have no idea about academia. Instead, they just propose standard career objectives for non-academic jobs.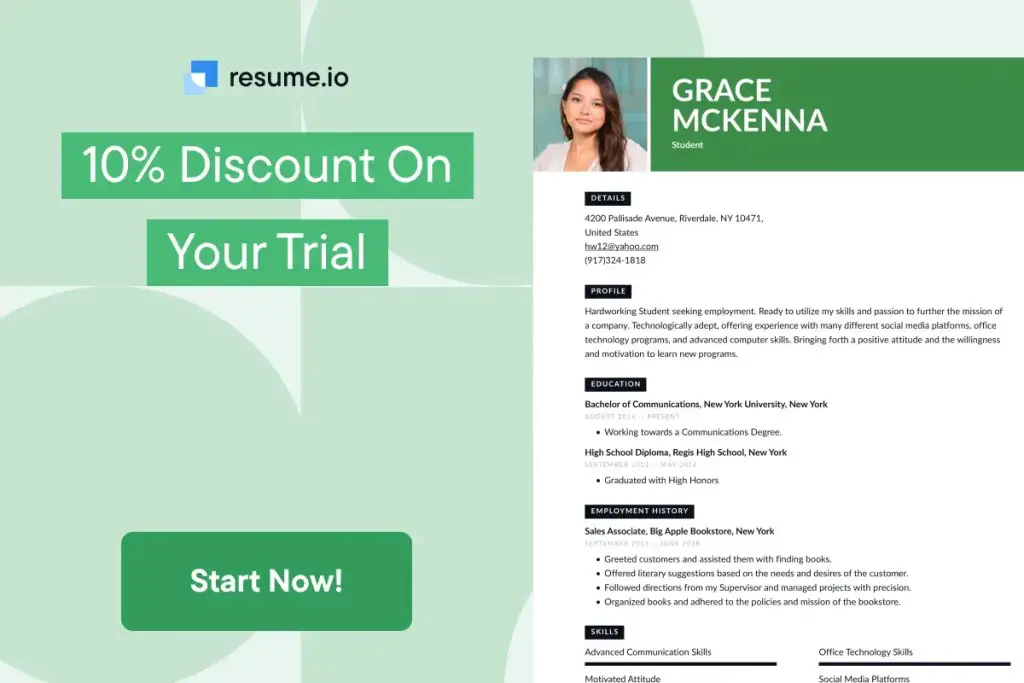 How do I develop an eye-catching career objective for my PhD resume?
Let's assume that you took some time to consider whether or not to include a career objective on your CV. Even though you know that it is not 100% necessary, you decided to include one. What's next?
There are a few steps to developing an eye-catching career objective for your PhD resume. Let's assume that you are applying to a PhD position. Ask yourself the following questions:
Step 1: Why do I want to do a PhD?
Step 2: Why do I want to get that specific PhD position?
Step 3: What background, skills or interests make you the right candidate for the position?
Step 4: What are you looking to get out of the position and what can you contribute?
Take notes while you answer these questions. This is the 'material' that you can use to develop your career objective.
Note that career objectives are extremely short. One sentence. Maximum two! So you may not be able to include all the information.
Instead, highlight aspects that you believe make you stand out from the crowd. Emphasise the one or two facts that you want to be remembered for.
Characteristics of memorable career objectives for PhD resumes
Not only the content matters for a good career objective for a PhD resume, but also the way you write it. There are a few guidelines that can help you to bring your career objective to the next level:
Keep your career objective short and to the point.
Write in present tense, not in past tense.
Include information that cannot easily be found elsewhere in your CV, such as your motivation.
Be specific about your skills or accomplishments.
Tailor your career objective to the job description.
Writing a memorable career objective for a PhD resume takes time and effort. Similar to motivation letters, it is immediately visible if applicants did not adjust their career objectives to the specific job they are applying to.
Therefore, if you decide to include a career objective on your PhD resume, make sure you do it properly! Otherwise, leaving it out is the better option.
Things to avoid in career objectives for PhD resumes
Too often, applicants don't put enough effort into their career objectives. Some of the most common mistakes can be avoided with the following rules:
Don't write a whole paragraph of text. No one is going to read it!
Don't use complicated words and concepts.
Don't state the obvious, such as your name or your full degree. This information can be easily found in other parts of your CV.
Don't be too generic. You need to provide evidence if you are making bold claims.
Don't use the same career objective for all your applications.
If you follow these rules, you are on the safe side.
Example career objectives for PhD applications
The following three resume objectives for a PhD application can help you to develop your own. These example resume objectives are just there to inspire you.
As explained above, you should never just copy someone else's career objective. Instead, each resume objective should be tailored to your unique situation and the job that you are applying to.
With a master's degree in sociology and three years of work experience in the field of applied quantitative data analysis, I am looking to apply my skills and contribute to the knowledge production on modelling poverty trajectories.
Example resume objective for a PhD application 1
My graduate thesis on photoactivated chemotherapy and a research internship at The Drug Safety Lab at Western University fueled my desire to conduct doctoral research. My ambition is to improve safe and reliable diagnostic systems for cancer-related drugs.
Example resume objective for a PhD application 2
My educational background in international relations, coupled with my position as UN youth ambassador, provides me with the skills and motivation to conduct practice-oriented research on youth engagement in climate policy.
Example resume objective for a PhD application 3
Good luck with your application!