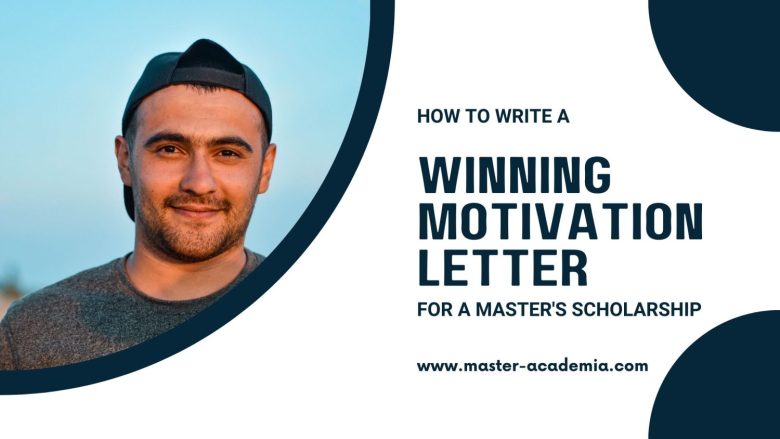 Motivation letters play a crucial role in applications for scholarships that fund a master's degree. Find out why motivation letters for master's scholarships are unique, and learn the dos and don'ts of writing a winning motivation letter.
Disclosure: This post may contain affiliate links, which means I may earn a small commission if you make a purchase using the links below at no additional cost to you. I only recommend products or services that I truly believe can benefit my audience. As always, my opinions are my own.
Contents
Why motivation letters for master's scholarships differ from 'regular' ones
Studying for a master's degree can be expensive. Next to tuition fees, following a master's degree is time-intensive which reduces a student's earning ability. Therefore, securing a scholarship to study at a master's level is not only a nice achievement. For many prospective master's students, it is a necessity.
A key to securing a scholarship is an outstanding motivation letter. This motivation letter is different than a motivation letter that you would write as part of a job application.
Motivation letters for master's scholarships are unique because they have to bring two points across simultaneously: The motivation of the applicant to pursue a specific master's programme, and the expected benefits from receiving financial support to do so.
Regular motivation letters usually focus on just one aspect. For instance, on how an applicant can contribute to a company. Or on how a prospective master's student fits and can contribute to a graduate degree programme.
Motivation letters for master's scholarships, however, involve a more complex argumentation. Funding bodies that provide master's scholarships usually want to see how the applicant upholds their values. Additionally, funding bodies are interested to learn how a master's scholarship awarded to one person can have a wider societal impact.
Motivation letters for master's scholarships vs. cover letters
Every scholarship is different, and requires different documents, styles and structures. However, a common misconception is that motivation letters for master's scholarships automatically equal the applications' cover letters.
Motivation letters for master's scholarships are typically not the same as cover letters. Instead, they have to be submitted as separate documents as part of scholarship applications.
Scholarship applications, and especially those that involve a lot of money, tend to require a lot of information. Applicants often have to submit a cover letter, a separate and quite detailed motivation letter, a CV and a reference.
Therefore, always read and follow the specific instructions of each master's scholarship!
You may also like: Deciding between a one- or a two-year master's degree
Elements to include in a winning motivation letter for a master's scholarship
Motivation letters for master's scholarships should always be tailored to the specific scholarship description and funding body.
Nevertheless, several key elements have to be included in every motivation letter. The following questions help you to hit the high points:
An introduction of who you are that extends beyond the information that is provided in your CV: What are your values? What motivates you? What are your ambitions and goals?
A justification why a master's degree helps you to achieve your goals: What is missing in your education? What do you want to learn and why?
A motivation why you apply for the specific scholarship: How would this scholarship benefit you? What would the scholarship allow you to achieve? How do your values align with those of the scholarship's funding body?
A description of the expected impact of receiving the scholarship to earn a master's degree: How will you put your master's degree to good use after graduation? What impact will you have on your community or society at large? After receiving support, how will you pay it forward and help others?
If you are looking to elevate your writing and editing skills, I highly recommend enrolling in the course "Good with Words: Writing and Editing Specialization", which is a 4 course series offered by the University of Michigan. This comprehensive program is conveniently available as an online course on Coursera, allowing you to learn at your own pace. Plus, upon successful completion, you'll have the opportunity to earn a valuable certificate to showcase your newfound expertise!
Writing style of an outstanding motivation letter for a master's scholarship
The best writing style for a master's scholarship motivation letter is an elegant mix between personal and formal.
There are several tricks to write a motivation letter in a personal writing style:
Write your motivation letter in a first person point of view, by using pronouns "I" and "me"
Start your motivation letter with a personal story or anecdote
Write in active voice ("I experienced this situation as stressful") instead of passive voice ("This situation was stressful").
Use verbs that express thoughts, feelings and opinions, such as "I feel", "I believe", "I suspect", "I disagree"
At the same time, make sure that your motivation letter uses a formal writing style:
Make sure that your motivation letter follows a clear structure
Write straightforward sentences, instead of sentences that are complex and difficult to follow
Eliminate grammar and spelling mistakes
Avoid contractions, such as "don't" or "won't". Instead, use the unshortened versions, such as "do not" or "will not"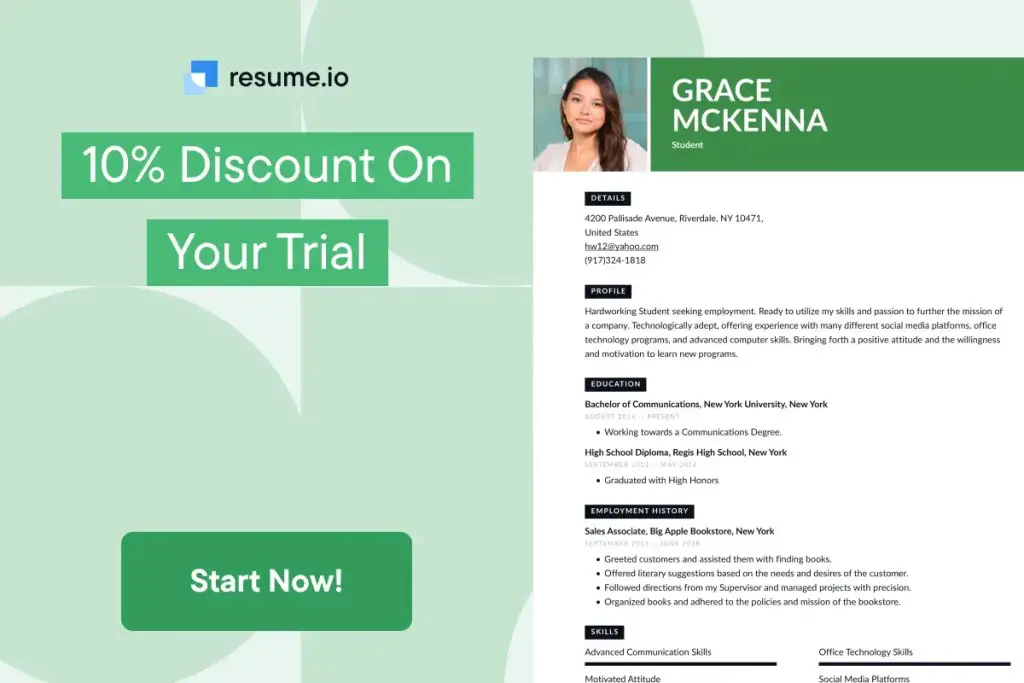 Length of a motivation letter for a master's scholarship
Most scholarships specify how long applicants' motivation letters are supposed to be. The length often depends on whether the funding body requires a standalone motivation letter, or whether the motivation letter simultaneously represents the cover letter.
If no length indications are given, writing approximately 800 to 1000 words is a good guideline to follow. 1000 words results in two pages, single-spaced.
Motivation letters for master's scholarships are typically a bit longer than regular cover letters. At the same time, they should not exceed two pages.
Structure of a motivation letter for a master's scholarship
It is extremely important to follow a clear structure in a motivation letter for a master's scholarship. A clear structure helps you to bring your points across. And it helps the reader to follow your line of argumentation.
At the most basic level, a strong motivation letter consists of the following parts:
An introduction, in which you introduce yourself and tell the reader what to expect.
A main body of text in which you present your arguments and provide evidence to support them.
A conclusion, in which you summarise your key points.
Each part can consist of several paragraphs, though it is recommended to keep the introduction and conclusion to one, and a maximum of two, paragraphs.
To structure the main body of a motivation letter, develop one key argument per paragraph.
For instance, you could use the following structure, dividing your motivation letter into three parts, and seven paragraphs :
Introduction (Paragraph 1)
Main body:

Your track record of accomplishments (Paragraph 2)
Your ambitions (Paragraph 3)
How a specific master's degree would help you to accomplish your goals (Paragraph 4)
How your ambitions and values overlap with those of the scholarship funding body (Paragraph 5)
The expected results and (societal) impact if you receive the scholarship (Paragraph 6)

Conclusion (Paragraph 7)
Layout of motivation letter for a master's scholarship
The layout of motivation letters for master's scholarships differs depending on whether the letter is simultaneously the application's cover letter, or has to be included as an attachment.
A motivation letter that also functions as the scholarship application's cover letter should follow a formal letter format: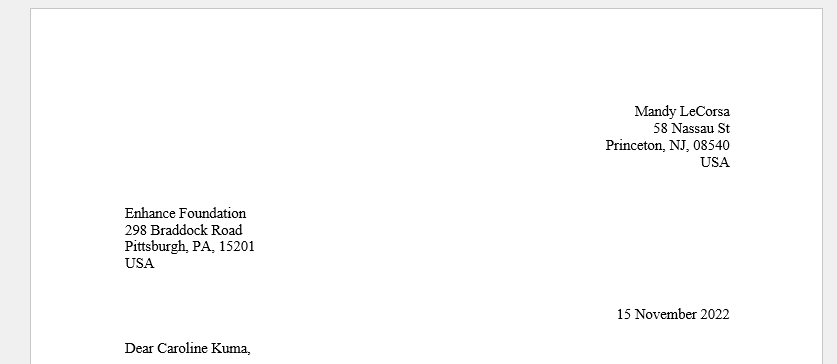 If the motivation letter is one separate part of the scholarship application, and not the cover letter, the situation is different. Assuming that the formal letter format is already used in the cover letter, there is no need to repeat it in the motivation letter. Just make sure to include your name, the document description and the scholarship title in the header of the document:

What to avoid in a motivation letter for a master's scholarship
The most common mistake when it comes to motivation letters for master's scholarships is simply not spending enough time and effort writing them.
Writing a tailored letter of motivation for each scholarship that you are applying to is a lot of work. Therefore, it comes as no surprise that many applicants are tempted to use the same motivation letter for several scholarship applications. This is a bad idea though!
Never ever use a generic motivation letter to apply for a master's scholarship.
Why? It will simply not work out. Every funding body and every scholarship is unique. Therefore, every letter of motivation should be unique as well.
For instance, if you apply to a political foundation, you should emphasise your political engagement and how your views overlap with that of the political funding party. If you apply for a scholarship from a faith-based organisation, make sure to emphasise how your faith and values are aligned with the organisation.
Lastly, writing your motivation letter last-minute. Instead, start preparing it at least two weeks before the submission deadline. It allows you to edit and improve your motivation letter several times, and to receive feedback from someone else. Another pair of eyes helps you to spot mistakes and point out unclear argumentations. This feedback is invaluable!