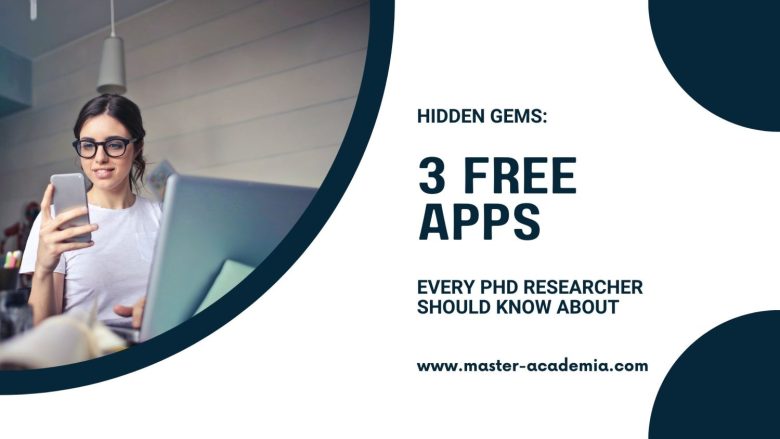 Some mobile and web applications distract PhD students from their work. Others, however, can considerably enrich a PhD journey. The three mobile and/or web applications R Discovery, Owlstown and LastPass provide exceptional value to postgraduate students. Free of charge! While they are (not yet) included in standard lists of 'best apps for researchers', they are definitely worth knowing about.
Disclosure: This post has been sponsored by Cactus Communications, affiliated with R Discovery. I only recommend products or services that I truly believe can benefit my audience. As always, all opinions are my own.
Contents
Not your regular list of 'best apps for researchers'
When you search online for the best apps for researchers, recommendations turn out to be very repetitive. This is true for mobile and web applications.
The recommended tools tend to be well known:
We have all heard about Forest to stay focused.
We all know that Grammarly helps us to avoid writing mistakes.
We all use Dropbox, Google Drive, or iCloud to secure our work.
We are all aware of Evernote or Notion to keep organised.
However, some apps may be lesser known than these standard recommendations. And they have a lot to offer: These are the 'hidden gems'.
My selection of apps that every early career researcher should know about is based on three simple criteria:
The app is not featured in the common 'best apps' list for researchers.
I wish I had known about this app back in the days when I did my PhD.
The app is entirely free, or the free version provides enough value on its own.
I present you my top 3. Let's go!
#1 R Discovery to keep up with academic literature
The sheer amount of academic literature that exists can be overwhelming. Not only can you access hundreds and thousands of journal articles online, but every day new research is being published as well.  
How do you select suitable literature for your PhD? How do you find the most recent publications connected to your research? And how do you keep up with developments in your field?
If these worries sound familiar, R Discovery can help!
R Discovery uses cutting-edge technological innovations (AI, Machine Learning, NLP, and Deep Learning) to help you find, access, and understand academic literature.
In simple words: R Discovery is an app that uses technology to support your academic reading. As a researcher, you can create a profile with a personalised feed, which automatically provides you with relevant papers and the latest publications.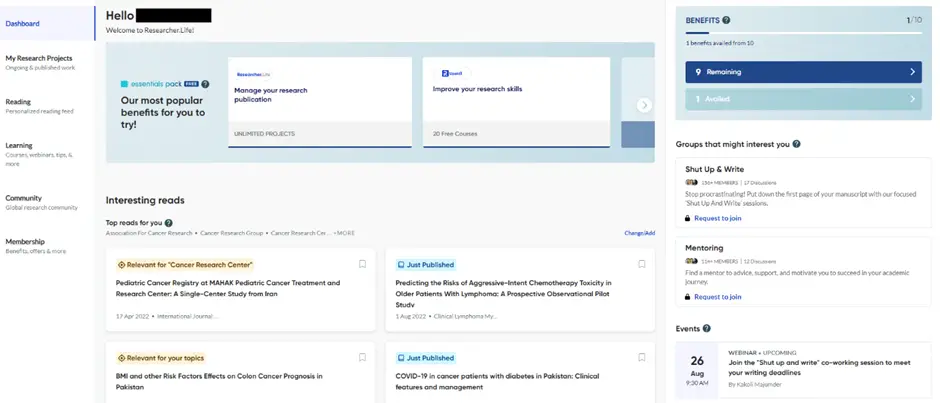 Additionally, after setting up your preferences, R Discovery sends you daily recommendations for the top research articles connected to your research interests. With one click, you can save, download, and even export the paper to Zotero (my favourite reference manager!) or Mendeley.
And while it almost sounds too good to be true, R Discovery also provides smart summaries and key highlights of publications. Based on this information, you can quickly decide whether reading a paper is worth your time.
R Discovery can be used via your web browser, as a mobile app, or both (since it automatically syncs all edits you make on either one). This makes the app convenient to use. For instance, you can start reading an article on your phone while commuting to work via public transport. When you arrive at the university, you can simply continue on your computer.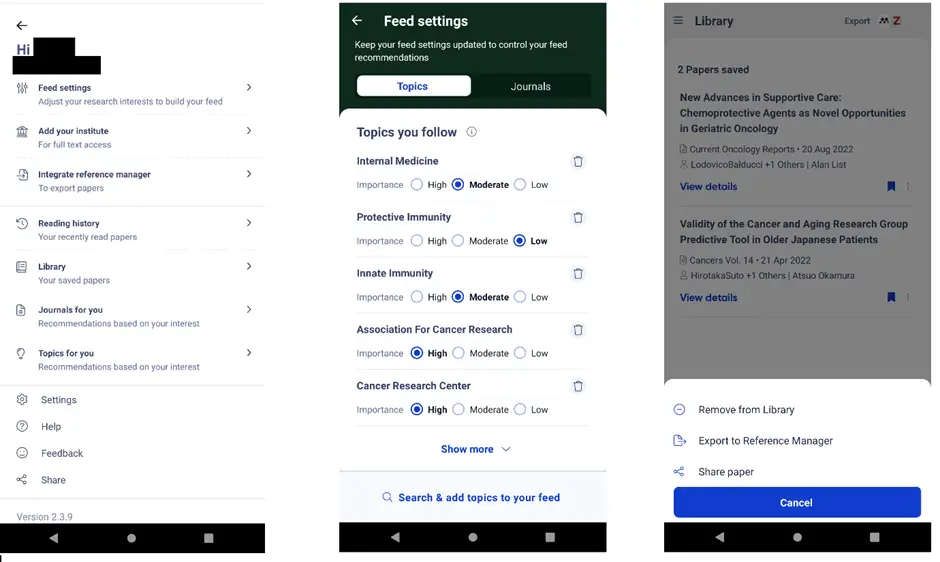 R Discovery has access to more than 30,000 journals worldwide. As such, it is an incredibly comprehensive resource. It includes one of the largest open-access content collections, but you can also easily link your institutional credentials to access pay-walled articles.
Over one million researchers already make use of R Discovery. Nonetheless, I suspect that many PhD students are not aware of this app yet. This should definitely change. So spread the word!
Key advantages
personalised literature recommendations
smart summaries and key highlights
easy link with institutional access to access paywalled journals
customisable feed settings and (email) notifications  
Availability
R Discovery is available via the App Store and Google Play Store for the app, or as laptop and desktop version via your browser (they all sync!).
Pricing
Completely free! Just download the app and get started.
#2 Owlstown to create a professional online presence
Having a personal academic website is extremely valuable. I can hear you all think: 'Me? Having a website? I am 'just' a PhD student…'. However, having a stable online presence is particularly valuable for early career researchers, including postgraduate students.
Not all early career researchers have access to a university profile. Furthermore, they are more likely to take on temporary jobs, change universities or face temporary unemployment.
Academic and non-academic job markets are competitive. When applying for jobs, you don't want to rely on a university profile in case someone googles your name. A personal academic website provides you with a stable online presence and can make you stand out from the crowd.  
Owlstown is a website builder, specifically designed for academics.
For PhD students, Owlstown is the easiest application to create a simple, well-designed, and professional online presence.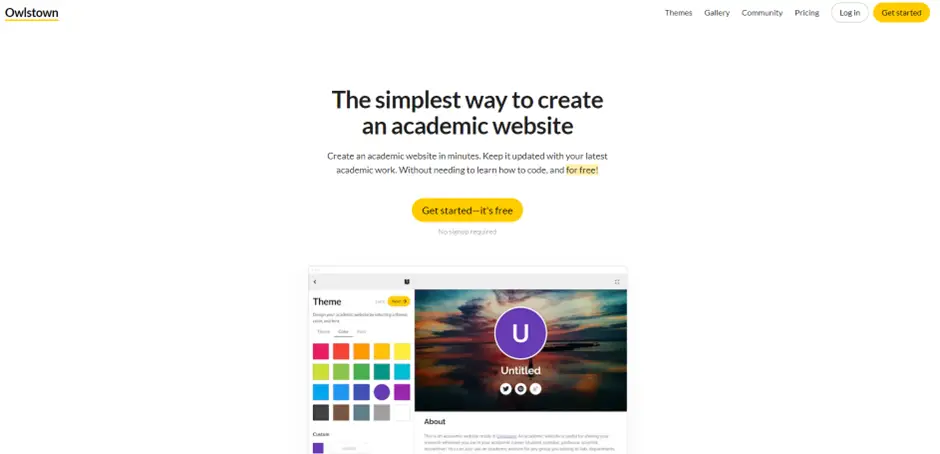 The keyword here is simple. You don't need to have any website-building skills or coding abilities. All themes are automatically mobile-friendly, in contrast to many other website makers which require you to manually adjust all pages to be displayed correctly on smartphones.
Owlstown lets you choose between simple but nice layouts, and you can always customise the themes. There is also an Academic Website Gallery showcasing other academics' websites for inspiration!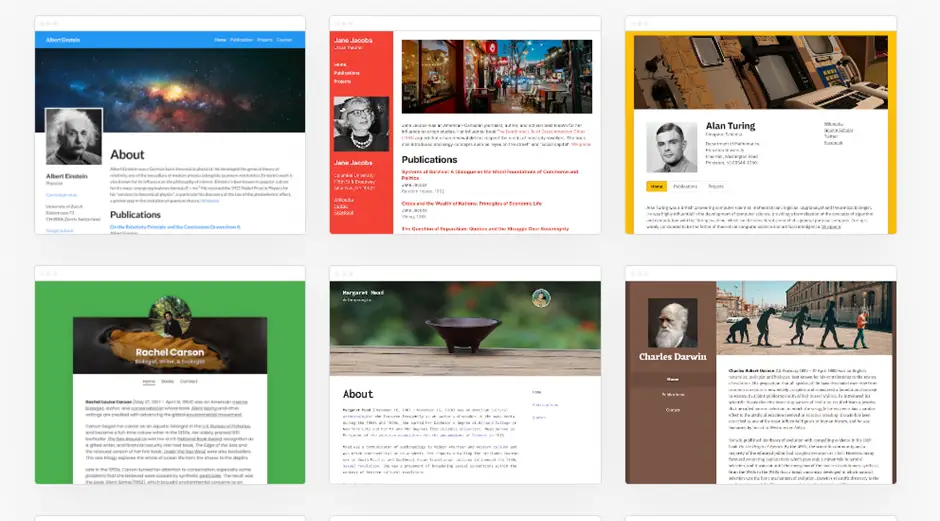 Furthermore, the website template makes it easy for you to link all your other professional profiles, including your Twitter account, ORCID ID or Google Scholar account. You can also easily embed pdf versions of your publications, images, videos etcetera. Whatever you feel like sharing.
Owlstown is such a straightforward app that you don't have any excuse not to create your website. It takes a few minutes to set it up, and you have a way to share your research with the world.
Key advantages
free domain and hosting
suitable for absolute beginners (easy design and mobile-friendly themes)
fast way to embed pdfs, videos, tweets, spreadsheets etc.
easy to import publications
Availability
Owlstown is a web-based editor that you can download here. You can edit your website also from your mobile phone or tablet, as long as you have access to a web browser.
Pricing
The basic version of Owlstown is free. You can level up with a pro version, which gives you access to your website analytics, such as page views, and makes it easier to collaborate with others on one website. However, as a PhD student looking to set up a simple academic website, the free version is all you need.
#3 LastPass to protect your data online
Online safety is always important. In your personal and professional life. However, as a PhD student working a lot online, you may be particularly vulnerable to hacking.
Of course, PhD students working with sensitive data will likely have to undergo ethics approval before they start their research. Ethics approvals typically include measures for safe data storage and protection.
Yet, the everyday vulnerabilities of PhD students having tens to hundreds of online accounts and login data are often forgotten. Just think of all the different profiles that you need to set up to submit manuscripts to different journals alone… 
LastPass is a password manager that stores encrypted passwords online.
LastPass does not target academics specifically but can be a lifesaver for PhD students with numerous online accounts who want to prevent being hacked. 
LastPass makes you create a master password, which is the only password you need to remember. With this password, you can log into your account.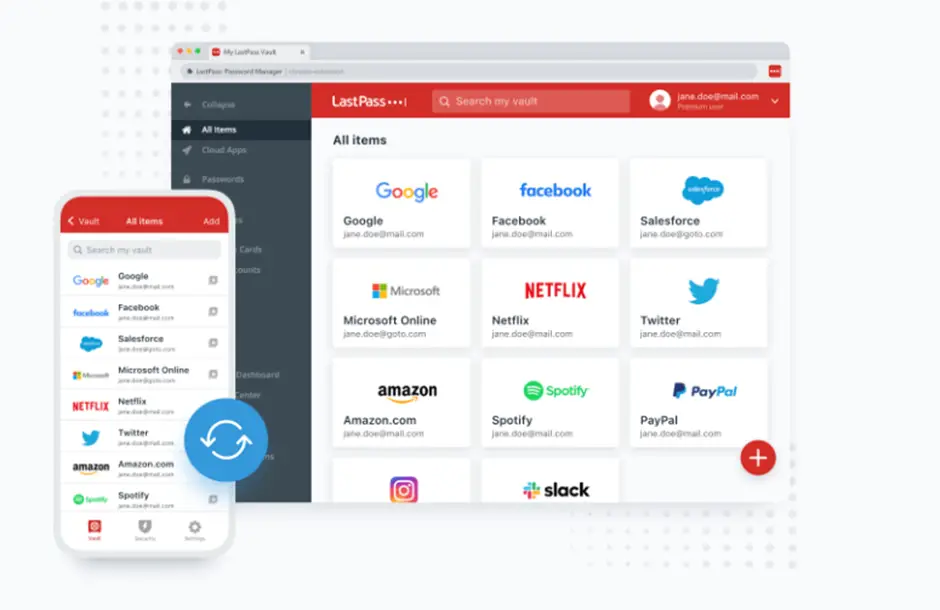 In your LastPass account, you can save and organise hundreds of passwords and login data. LastPass tells you how safe a chosen password is, and how to improve it. The easiest way to get the most secure password is to auto-generate it though.
You can choose the option of having passwords pre-filled when you visit any website, so all you ever need is your master password.
Furthermore, LastPass informs you about unusual activities, or if your personal information is at risk. It is just such an easy way to be more secure online, while not having to remember so many different passwords or keep lists of passwords hidden under your mattress.
Key advantages
strong auto-generated passwords
user-friendly way to organise all your passwords and login accounts
save and auto-fill passwords
a password-less login for those who cannot remember any password
Availability
LastPass has a web interface, but you can also install web browser plugins or a smartphone app.
Pricing
The free version includes unlimited passwords! The only downside is that you have to choose whether you want to install the application on your computer or your mobile phone. Personally, I am perfectly happy with the computer version. That said, if you want to have both, a premium subscription is 2.9€ and you receive an additional 1GB of encrypted file storage. Not a bad deal!